WELCOME
We are excited to award 5 scholarships to qualified applicants for the upcoming 2024 sessions for Bachelor's, master's and doctorate programs.
interested candidates must contact us for an application at (info@excelbi.com or 757-755-0333) by midnight, jANUARY 31, 2024 (Eastern standard time).
Welcome to ExCEL Bible Institute.  I am very pleased that you have expressed an interest in a greater knowledge and understanding of the Word of God and learning more about applying Biblical principles in life and whatever service God has called you.  Here at EBI, we want you to know, that education is key to your ministry.
"Educating the world to save the world" is more than just a motto, it is our calling. 
As you journey with us in this pursuit of a greater knowledge and understanding of the Word of God, I hope that it is apparent that we are serious about helping you reach that goal.  Our classes are numerous and our courses are not the easiest, but we are proud to offer them.  Our classes are taught by individuals who possess both an academic and experience in ministry and leadership. We are strong in the belief that by giving people a more solid Biblical educational foundation, they will better be able to go through the world and spread His word.
EBI is on the cutting edge of contemporary Christian education. We understand that gaining an education can be very daunting, and in order to relieve some of that stress, we strive to afford each student with personal and intimate contact with staff members.  We have online programs to aid you in getting the support you need. 
When you complete your studies, which you will do at your own pace, you may choose to come to our beautiful campus in Hampton, Virginia where each year we have graduation ceremonies and celebrations in honor of your acheivements. 
Dr. Dwane L. Seals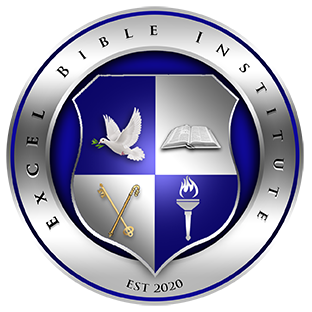 ExCEL Bible Institute is a Bible based, Christ-centered, online religious institution of higher education.
We exist for the sole purpose of preparing followers of Jesus Christ for their Kingdom  ministry assignments. We believe that the Holy Spirit is the ultimate teacher of our students. We provide a biblically sound and academically rigorous curriculum, and a highly qualified and talented faculty. Students are invited and encouraged to study the Bible in an ongoing attitude of meditation and prayer.
Providing Affordable Biblical Education And Theological Training.
STAY CONNECTED – STAY INFORMED
MISSION AND VISION OF ExCEL Bible Institute
Excel Bible Institute is an institution of biblical higher education that exists to provide a Christ-centered curriculum that fosters a biblical world view, empowering students to engage and impact their global society.
The faculty seeks to prepare students for life-long learning to serve Christ in ministry and marketplace professions. While faculty members have unique gifts, experiences, and academic credentials, they collectively engage students through a biblically-based philosophy of education that leads students to glorify and serve the Creator God.
ONLINE EXPERIENCE
Enjoy an authentic Bible School experience on your terms. ExCEL Bible Institute incorporate connectivity within an online environment. Along with the ability to log on and learn from anywhere with an Internet connection, you will feel fully engaged with fellow students, instructors and your curriculum.
We employ a highly collaborative and easy-to-use learning management system that allows you to access and complete our multi-modal curriculum, receive real-time feedback, collaborate with fellow students, and more.
NEXT STEPS
Complete the contact form on this page or call us at 800-373-4403 to get started. An online admissions representative will reach out to you, and together you will uncover your professional goals, discuss options for payment and learn all you need to know about ExCEL Bible Institute.